Achieving carbon neutrality,
our daily work for over 10 years.
We are committed to having the least possible environmental impact. We work continually to measure and reduce our carbon footprint at every stage of the life cycle of our bottles: a process ranging from the choice of materials we use to producing, transporting and recycling our products.

What does carbon neutrality represent? For us, this means bringing you our natural mineral water while minimising our carbon emissions. Being certified carbon neutral today also reflects our commitment to a more sustainable world tomorrow. 
Evian, certified carbon neutral since 2020
In April 2020, evian brand products were certified as globally carbon neutral by the Carbon Trust. Key steps were completed in 2017 with the certification of our bottling site.
100% renewable energy
100% of our waste is recovered (92% recycled and 8% converted into energy)
37,000 m² of photovoltaic panels installed on the roof
100% recycled plastic in our small format bottles in France (≤ 75cl) to achieve 100% for the entire Evian range by 2025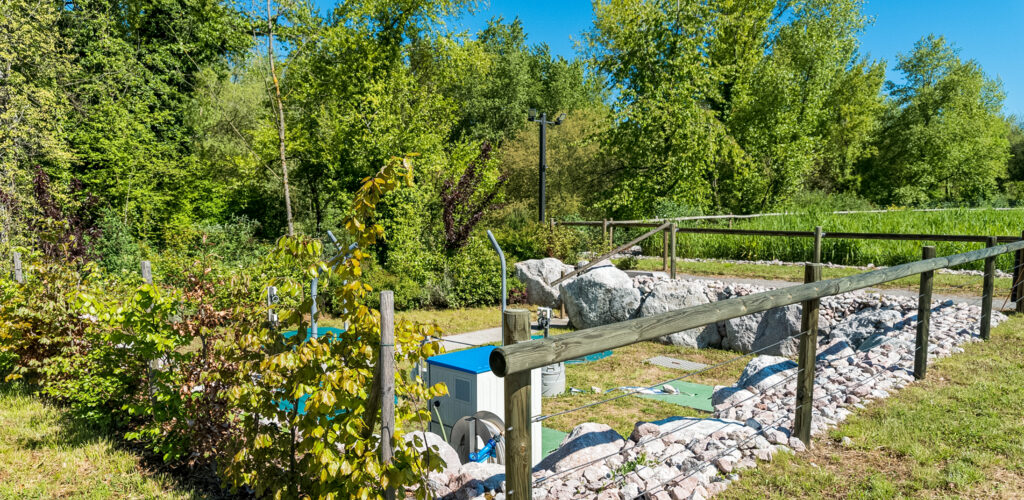 This certification, which has to be renewed each year, is the result of sound and ambitious action plans implemented over 10 years to reduce our environmental footprint at every stage in the life cycle of our products: from the source to you, from design to recycling, including production and transport. The remaining emissions are captured naturally through our partnership with the Livelihoods Carbon Fund, which has already planted 130 million trees.
We have worked to reduce our carbon footprint in recent years and will continue our efforts. Committed to making tomorrow's world more sustainable, we will continue to decrease our carbon emissions to reduce our environmental footprint.